HELLO! WELCOME TO OUR WEBSITE! 

Alisa Brotherhood Touchstone Dobermans ® 

Lago Vista, Texas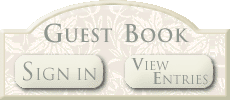 ​We do not condone or support the breeding of the "white"/albino Doberman as it is a genetic mutation

I purchased my first Doberman in 1976 when I was 19 years old. This began a 35 year love affair that still continues today. I began breeding under the kennel name Touchstone in 1987. There are over 80 Champion Dobermans that carry the Touchstone name. Touchstone Dobermans have been shown in all venues and many are Best In Show winners, BISS winners, Grand Champions, ROM's, obedience dogs, Top Twenty contenders, Group winners, DPCA Top Producing Dam, Therapy Dogs, Dock Divers and Scent Working dogs and beloved companions. I'm very grateful to all the owners of these beautiful dogs. I am a member of the DPCA and DPC of Houston.  And an AKC Breeder of Merit, DPCA Bronze APEX Award Recipient, presented for breeding excellence.